This hotel had a last-minute opening for us. We were very lucky, and ended up with an awesome room.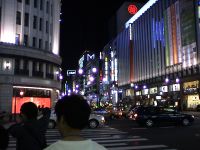 Ginza is sort of like Times Square in New York.


Lots of people and neon everywhere


Kentucky Fried Chicken is everywhere in Tokyo.


Even on the other side of the planet, you can't escape Starbucks.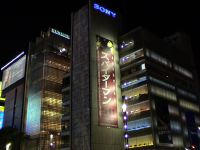 Spider-Man was coming soon. This is the Spidey banner on the Sony Building.